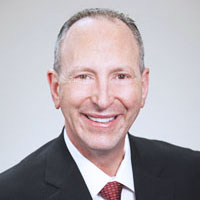 Harry B. Rauch, M.D.
Board Certified Adult, Child and Adolescent Psychiatrist
I worked for several years as a general psychiatrist before receiving further training in child and adolescent psychiatry at the University of California School of Medicine and Langley Porter Hospital, both in San Francisco.
My career has focused upon the care of children, adolescents and young adults experiencing behavioral and emotional difficulties. I believe in demonstrating respect, understanding and encouragement toward my patients, whatever their age. My approach is to explain the reasons for treatment decisions in detail to both the child (at their level) and to parents, helping them explore recommended options and choose what feels to be the best fit for everyone concerned. I then follow patients closely to assess outcomes, providing support along the way. For patients 18 and older, the involvement of parents will depend upon the patient's preference. As a psychiatrist who is decidedly medically oriented, I track lab tests, vital signs, weight, and sleep patterns, incorporating this ever-changing data into the allover treatment plan. Additionally, I create a medical/psychiatric genogram for each patient to look for hereditary factors related to conditions that tend to run in families. A patient might be passing through a defined developmental stage, or present with more than one psychiatric disorder, making my job highly analytical as well as interpersonal. I frequently collaborate with a team of other professionals to take advantage of diverse insights and analysis. The goal is effective, rapid, and sustainable outcomes.
Over the years I have become ever more conscious of the efforts required to safeguard the sensitive and confidential information shared with me as a psychiatrist. Whatever a patient or parent tells me remains private unless I am given permission to talk to a specified other individual about a particular issue. Now that telepsychiatry is becoming increasingly common, I exercise considerable vigilance to protect patient data against breaches or electronic hacking. There are rare exceptions to this where, by law, I am required to report suspected child abuse or domestic violence and to act if I believe a patient is a danger to himself or others.
I love working with young people. It never gets old and always brings me happiness whenever I can help.
Cynthia Gonzalez
Practice Manager
I grew up in Southern California and graduated from Whittier College with a B.A. in Psychology and a minor in Child Development. For many years, I worked as a teacher until accepting my current position with Dr. Rauch. I'm passionate about the care and support we provide to children, adolescents and families. Working closely with Dr. Rauch, we ensure that our patients receive the highest standard of care. We recognize how important it is that patients understand their treatment options and that their voices are heard.
Because I am the usual point of contact for patients and parents, I am in a good position to perform case management. This means that your child will have an extra pair of eyes on his or her progress, and that if outside therapists are involved, everybody is kept in the loop. I'm always happy to assist with practical details that crop up during the course of psychiatric care, and to answer questions about how our practice operates.
One of the best things about my job is experiencing the sincerity and thoroughness of the treatment that is provided. It is rewarding to follow a patient as he or she continues with their treatment plan, and to see that their life gets better.